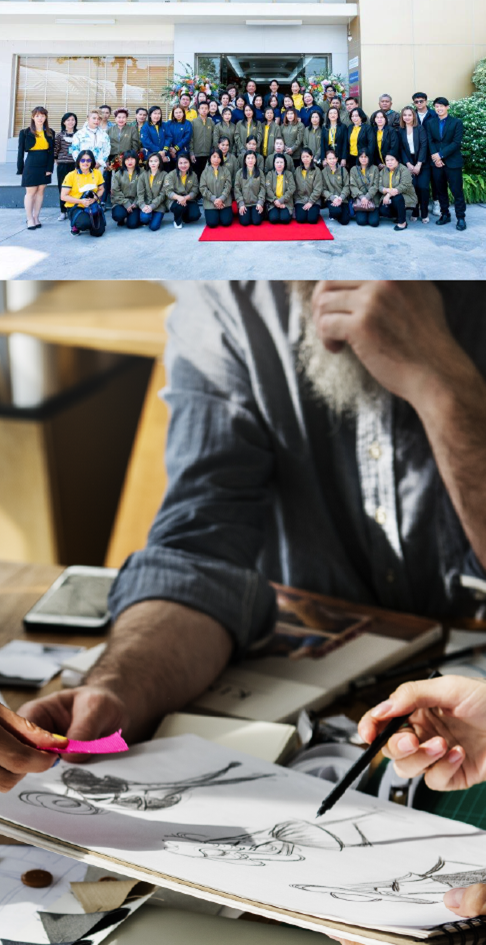 People's Garment Public Company Limited
Inaugurated in Jan 30, 1980, the company entered the garment production business, manufacturing menswear, womenswear, children's wear, enterprise uniform and swimwear. Many of its products that were widely recognized both domestically and internationally, including ARROW, BOBBY JONES, BEVERLY HILLS POLO CLUB, BSC, CALVIN KLIEN, ELLE, LACOSTE, LE COG SPORTIF, MIZUNO, PETER MILLAR and many more. The company has studied and developed a modern production process by incorporating advanced technology and machinery to enhance work efficiency. These improvements are aimed at ensuring that our products consistently meet high-quality standards. In 1988, the company received approval from the Ministry of Finance to become a listed company on the Stock Exchange of Thailand and was officially renamed People's Garment Public Company Limited in 1994. The company currently has registered capital of 96 million Baht. Initially, the company's primary production base was located in Bangkok. Over time, the production base expanded to other regions with the establishment of factories in Lumphun Province, the Sahapat Industrial Estate in Kabinburi, and Prachinburi Province. Both of these sites received investment promotion benefits from the Board of Investments. As a listed company on the Stock Exchange of Thailand, we place strong emphasis on good corporate governance, prioritizing accuracy, completeness, transparency, and accountability. The Thai Institute of Director Association (IOD), in collaboration with the Office of the Securities and Exchange Commission and the Stock Exchange of Thailand, conducted a survey of corporate governance practices among listed companies in 2006. They announced People's Garment Public Company Limited as one of the Top Quartile Companies for the year 2006, marking the third consecutive year of inclusion. The results of this survey enhance the company's credibility and inspire confidence among shareholders and investors, adding significant value to the company.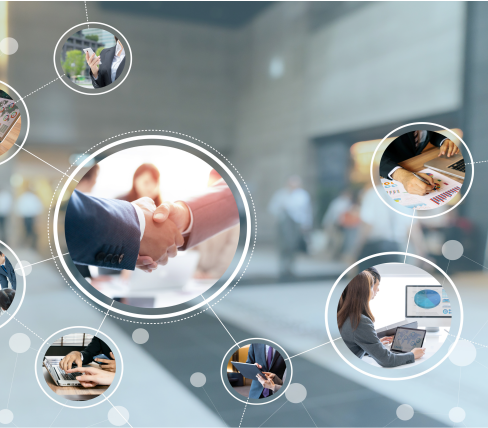 Vision
"We are dedicated to becoming a leader in the creation of high-quality products and services through innovation in the clothing industry in Thailand."
We are fully committed to being a leader in creating high-quality products and innovative apparel services in Thailand for more than 40 years. The company is guided by a clear policy that adheres to the principles of good corporate governance. Our goal is to develop our personnel at all levels and continuously improve product quality to establish expertise in our core business, strengthen our business foundation, and ensure sustainable growth. The company is committed to contributing to society and the environment. All of these efforts will propel the company to become the best in the garment and textile industry.
Mission
"Sustainable growth adds value to the organization with consistent and justified returns."
We are dedicated to designing and producing high-quality clothing, sportswear, enterprise uniform and swimwear to ensure customer satisfaction.
We are committed to developing innovative products and services that add value to both the company and our customers.
Our goal is to serve as a One-Stop Service for garment products.
We aim to achieve continuous growth in both revenue and profit.
We strive to empower our employees with knowledge, skills, and an improved quality of life.
We provide returns to our shareholders.
We conduct socially responsible business operations, engage with communities, and prioritize environmental sustainability while supporting activities for the public good.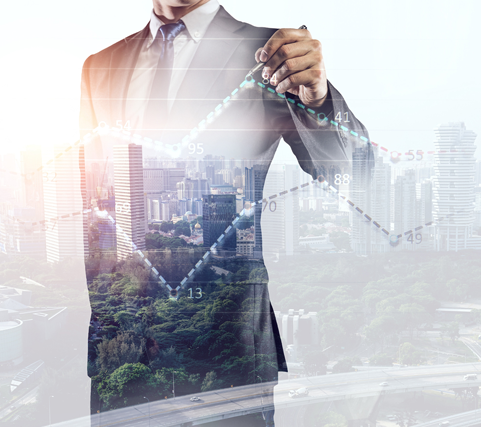 PG Core Values
---
T=TEAMWORK
"The outcome was achieved due to the commitment of the team, as effective coordination of their motivation and creative thinking contributed significantly to the project's success."
Philosophy of work and life,
Dr. Thiam Chokwatana (Saha Group Founder)
PG Core Values
---
E=EFFICIENCY
"The outcome was achieved due to the commitment of the team, as effective coordination of their motivation and creative thinking contributed significantly to the project's success."
Philosophy of work and life,
Dr. Thiam Chokwatana (Saha Group Founder)
PG Core Values
---
A=ACCOUNTABILITY
"The outcome was achieved due to the commitment of the team, as effective coordination of their motivation and creative thinking contributed significantly to the project's success."
Philosophy of work and life,
Dr. Thiam Chokwatana (Saha Group Founder)
PG Core Values
---
M=MORALITY AND INTEGRITY
"The outcome was achieved due to the commitment of the team, as effective coordination of their motivation and creative thinking contributed significantly to the project's success."
Philosophy of work and life,
Dr. Thiam Chokwatana (Saha Group Founder)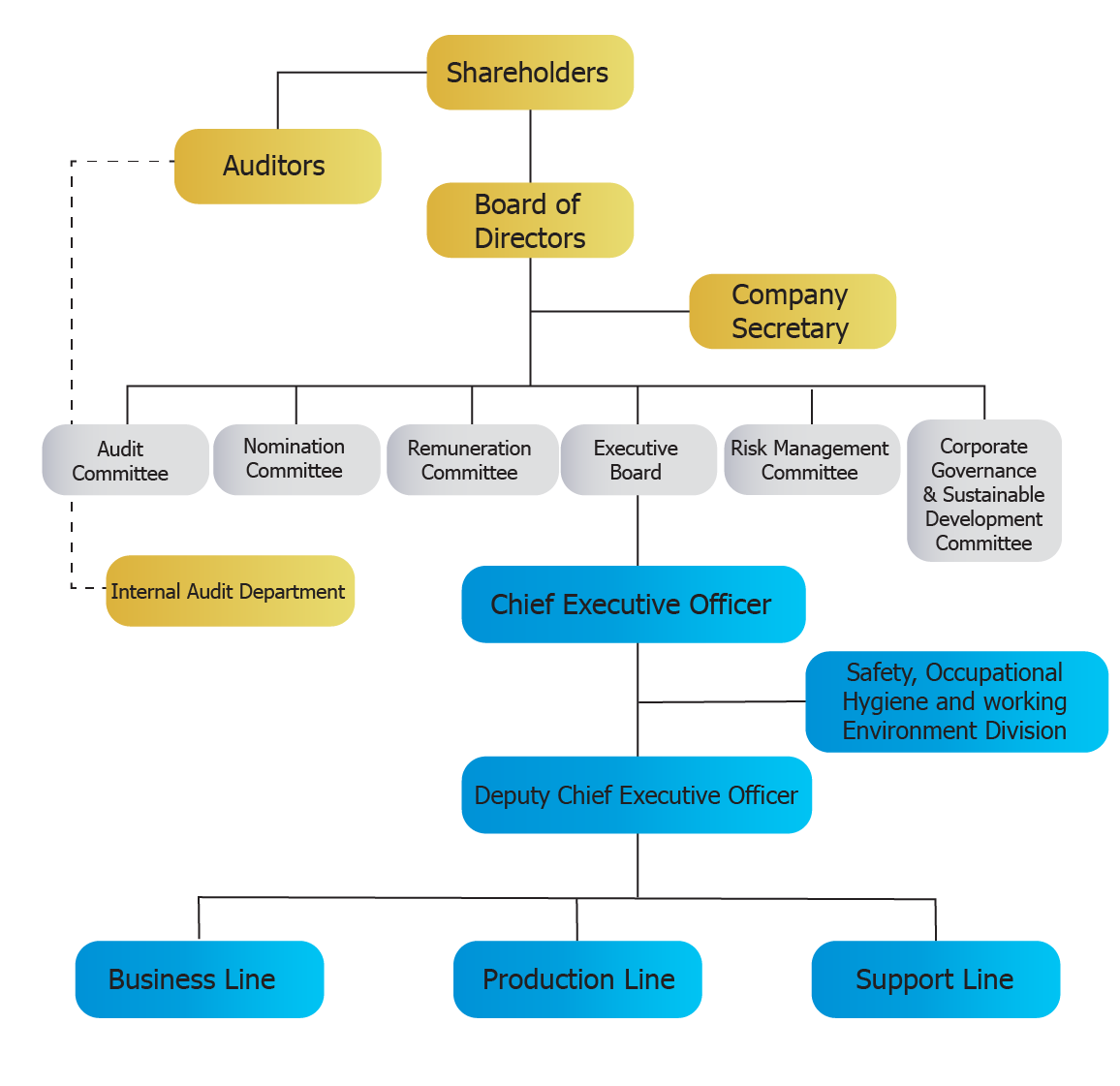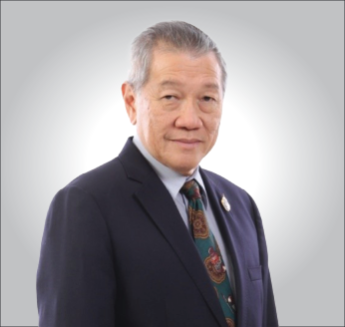 Mr.Boonkiet   Chokwatana
Chairman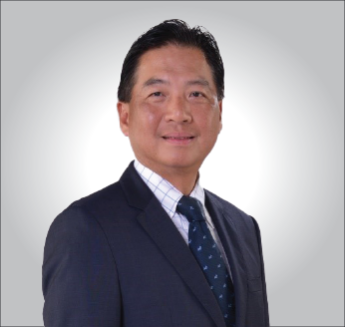 Mr. Chailert  Manoonpol
Vice Chairman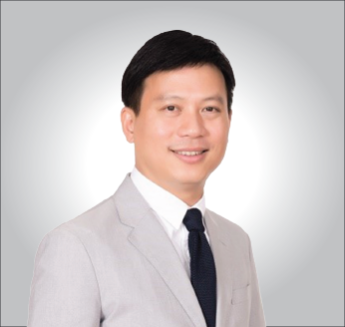 Mr. Viritpol  Chaithavornsathien
Chief Executive Officer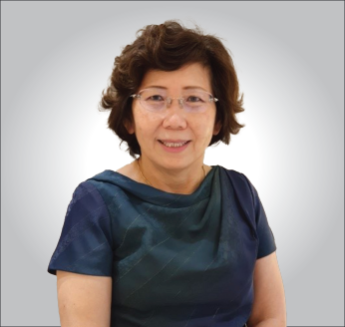 Mrs. Sunan  Niyomnaitham
Chief Financial Officer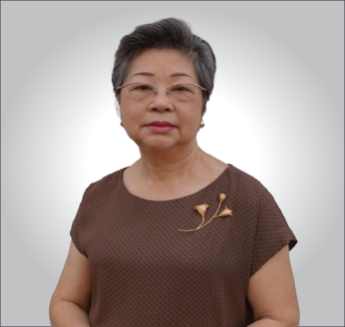 Mrs.Somporn  Tiyaviboonsiri
Director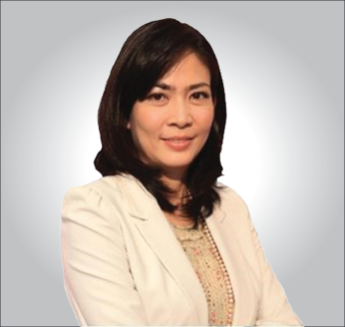 Mrs.Teerada  Ambhanwong
Director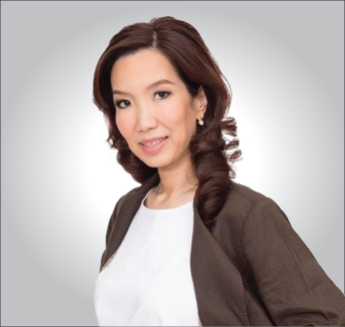 Mrs.Kityaporn  Chaithavornsathien
Director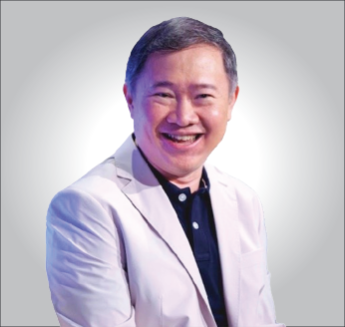 Mr. Piranart  Chokwatana
Director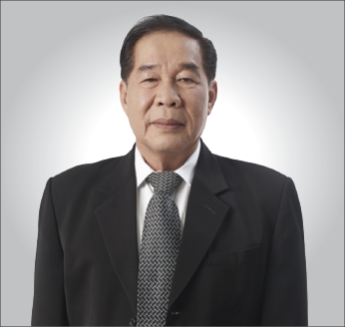 Mr. Khachornsakdi  Vanaratseath
Independent Director / Chairman of Audit Committee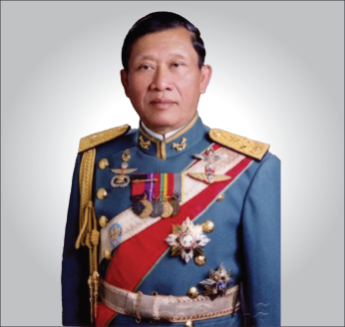 General Konecharnart  Chunnabhata
Independent Director / Chairman of  Risk  Management Committee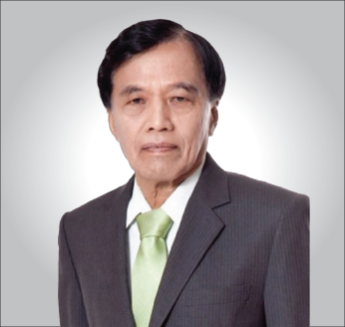 Mr. Santi  Bangor
Independent Director / Audit Committee / Chairman of  Corporate
Governance  and Sustainable Development Committee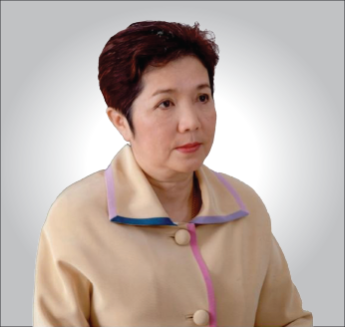 Mrs. Nuchanart  Thammanomai
Independent Director / Audit Committee
Mrs. Chortip  Pramoj Na Ayudhya
Independent Director / Nomination Committee/ Remuneration Committee